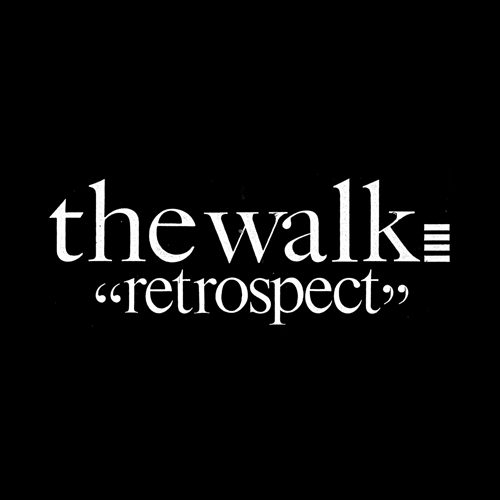 Download full-size
The Walk – Retrospect (1988 compilation of my high school band)
DOWNLOAD (Right click and save – 256 AAC zip file, 82.4 MB, 45:49)
Intro
Talk To Me (Original composition, 4-track recording)
1984 (Van Halen cover – rehearsal)
The Walk (The Cure cover – rehearsal)
Talk To Me (Rehearsal)
The Walk (Rehearsal)
Rockin' Robin (Bobby Day cover – rehearsal)
Twist And Shout (Beatles cover – rehearsal)
The Charmin Song (a.k.a Hello Muddah, Hello Fadduh – live)
The Walk (Live)
Drum Solo (Live)
Should I Stay Or Should I Go (The Clash cover – live excerpt, vocal by Scott Bingham)
Just What I Needed (The Cars cover – live)
Happy Birthday Dear Brady (Live)
The Perfect Kiss (New Order cover – live)
Don't Change (INXS cover – live)
The One I Love (R.E.M. cover – live excerpt)
You Shook Me All Night Long (AC/DC cover – live excerpt)
Outro
For Hollis.
And now for something completely different.
In April 1988 I was a 17-year old high school Senior. About six weeks before graduation, some friends and I realized we were the first graduating class in several years that didn't have a band (the previous band, The Sipps, had some modest local success). We very quickly formed The Walk (named by me – I was going through a massive Cure phase):
Chris Allen – Acoustic drums
Brad Beckett – Guitar
Me (as Ed Boland) – Synth bass
Travis Hawkins – Lead vocals
Chris Lillich – Keyboards
Blair Williams – Electronic drums and percussion
Yes, two drummers and two keyboard players. Chris and I didn't even have keyboard stands – we used ironing boards! With a minimum of rehearsal, we managed to knock out five or six shows during the week of graduation. Our set list was comprised of the following:
You Shook Me All Night Long by AC/DC
Twist And Shout by The Beatles
Just What I Needed by The Cars
Should I Stay Or Should I Go by The Clash
Sunshine Of Your Love by Cream
The Walk by The Cure
Rockin' Robin by Bobby Day
Don't Change by INXS
The Perfect Kiss by New Order
The One I Love by R.E.M.
Don't Let's Start by They Might Be Giants
1984 by Van Halen
Talk To Me (original) by The Walk
What we lacked in tightness we certainly made up in enthusiasm. We disbanded right after graduation, and as a souvenir I put together a cassette using rehearsal tapes recorded on a boom box and a couple of live shows that were shot on video. I even designed an elaborate inlay for the cassette, scans of which are included in the zip file.
I hope you enjoy these sloppy covers. Listening back 26 years later, we were better than I remembered.